A healthy house or workplace is essential for people's health and productivity. The HVAC system is crucial for maintaining a comfortable indoor environment by controlling humidity, temperature, and airflow.
Here are some good HVAC maintenance tips for maintaining a comfortable indoor environment and adequate ventilation.
1. Air Filters Should Be Replaced Often
Air filters in your HVAC system effectively remove airborne particles and pollutants. However, they can get clogged with time. Air filters should be changed every one to three months to keep indoor air healthy for you and your family or coworkers.
2. Regularly Clean Your Vents
If you let dust and other material build up in your vents, it can lower your HVAC system's effectiveness and negatively impact the indoor air quality of your home or workplace. Cleaning your vents regularly will help your system run more efficiently.
3. Have Your HVAC System Services By A Professional
Having your HVAC system serviced by a professional regularly can assist in prolonging its useful life and improving its performance. To prevent problems from worsening, this can help find and correct them early on.
If you require HVAC services in Wake County or elsewhere in North Carolina, reach out to us!
4. Get HVAC Systems That Are Energy-Efficient
To lower energy consumption and costs, investing in HVAC equipment that is energy efficient is a smart move. Look for the Energy Star certification, which verifies that the product has met the stringent energy efficiency standards established by the Environmental Protection Agency.
5. Purchase A Programmable Thermostat
Thermostats that can be programmed to switch on and off at specific times can significantly cut energy costs, especially when used to keep a building at a consistent temperature while no one is around. Your system's overall efficiency can also increase as a result of this.
6. Set Up A Ductless HVAC System
A ductless HVAC system is a viable alternative if you have a small house or business or only need to heat or cool one room. Unlike conventional systems, these save more power and produce less pollution.
We've got you covered if you're considering ductless HVAC systems in NC!
7. Keep Your Outdoor HVAC Unit Clean
Your HVAC system's efficiency depends largely on the exterior unit. Don't forget to clean up the area surrounding it every so often by getting rid of any weeds or trash that may have settled there.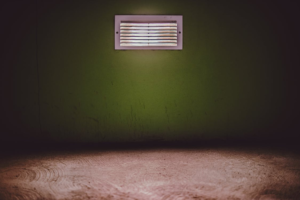 Schedule Professional HVAC Maintenance Services in NC
Following these HVAC maintenance tips can help you get the most out of your HVAC system and make your home or office space more comfortable and healthier for those who spend time there. If you regularly give your HVAC system the care and attention it needs, you can extend its life and cut costs.
Looking for emergency HVAC services near you? Get in touch with us now! You can also contact us for duct cleaning services and heating tune-up services.