Ductless Systems and Services
Replacing your current heating or cooling system, or installing a system in a new home? You and your family may want to go with the Ductless System option! This new technology is different from other HVAC systems currently on the market due to the fact that there is no need for a duct system to help keep your home cool or warm. A "ductless mini-split system" has an indoor and outdoor unit that works to both heat and cool your home.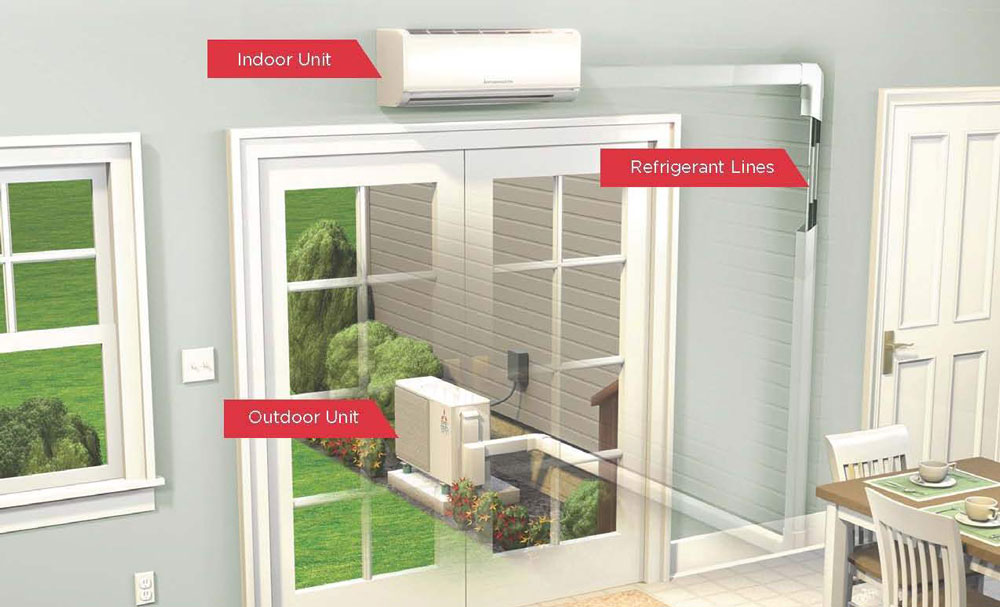 At Wayne Bryant Heating & Cooling,  our technicians are certified in the installation of Mitsubishi Ductless Systems and have the knowledge and experience to guide you through the installation process.
Benefits of Ductless HVAC Systems
– Just one HVAC System to Maintain! No separate heating & cooling units
– Air moves through just one filter instead of dirty ducts, increasing the quality and comfort of your indoor air
– More control over your home's temperature! Installation of multiple systems allows for the setting of temperatures in specific areas of your house
– Installation is quick and painless! The experts at Wayne Bryant will get in and out in no time, leaving you in a comfortable home
If your HVAC system hasn't been meeting your expectations, it's time to replace it. Ductless HVAC systems are easy and quick to install, energy-efficient, and incredible space savers. They offer excellent comfort and significantly improve indoor air quality. The best part? You don't have to worry about extensive maintenance.
At Wayne Bryant Heating and Cooling, we provide complete ductless HVAC system installation, repair, and maintenance services across NC, including Wake, Johnston, and Harnett Counties. Give our team a call to start building your package. As a company that puts quality and punctuality first, we complete each project with assiduousness. You can rest assured that your house is in good hands. Let's begin!
We are proud to serve Wake, Johnston, and Harnett Counties, in cities and towns including Fuquay-Varina, Clayton, Garner, Willow Spring, Holly Springs, Lillington, Angier, Apex, Cary and the surrounding areas. If you would like to learn more about Ductless Systems or work with us, please call or text us at 919.631.5132, send us an email, or fill out the contact form to the right, and we will be back in touch as soon as possible.