Buies Creek HVAC Services
Wayne Bryant Heating & Cooling is proud to serve the Town of Buies Creek.
Known primarily as the home of Campbell University, Buies Creek is a small but important area of North Carolina.
Just 30 miles from Raleigh and the Triangle, Buies Creek is a great place to experience a rural environment with easy urban access. It is also a great town for current and former military families, less than 35 miles from Fort Bragg and Fayetteville.
Home to places on the register of historic places, Pulitzer prize winners, senators, and internet celebrities, the Wayne Bryant Heating & Cooling team loves working in Buies Creek!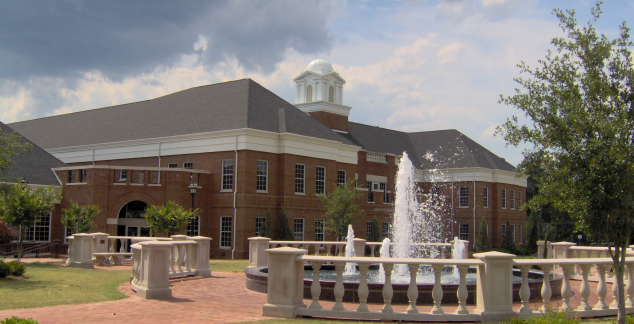 Whether it's your heating or cooling system in need of maintenance, repair or replacement, we are available 24/7 and always work to provide the best possible customer service.
If you would like to work with us, please call or text us, or fill out our contact form to the right! We look forward to hearing from you and getting your HVAC systems back in working order.
HVAC Systems: Ensuring Pleasant Living In Buies Creek
One of the best places to live in North Carolina, Buies Creek's humid subtropical climate can make it a bit tough to live comfortably indoors.
But, thanks to HVAC systems, you can enjoy Buies Creek. HVAC systems ensure proper ventilation, regulate temperature and maintain indoor air quality for relaxed living.
However, it is vital to have it installed and maintained via a professional HVAC service provider.
EnjoyWayne Bryant Heating And Cooling's High-QualityHVAC Services In Buies Creek
As a certified business in Buies Creek, Wayne Bryant Heating and Cooling LLC is a family-run company. Our company is fully licensed and insured to provide HVAC installation and maintenance services of the highest quality.
We treat every customer as our family and want the best for them. We understand the need for an appropriate home cooling system in summer, and therefore, we offer professional, budget-friendly cooling system installation, air conditioner maintenance, and repair services.
Our services are not just limited to the summer season. We know that surviving winter in a chilly home can be a nightmare. To ensure a warm, cozy environment in winter, we provide furnace replacement services.
Why Choose Us?
We have a team of devoted, passionate individuals committed to providing you with the best services in Buies Creek. They are well aware of all the issues and needs of customers and provide services accordingly. For installation, they properly install the HVAC system and provide you with comprehensive guidance.
We don't like our customers waiting while their problem gets worse. Our emergency HVAC services are available round-the-clock so you don't have to suffer another day.
So, call us at 919.631.5132 or schedule an appointment today and enjoy living in Buies Creek.