Wayne Bryant Indoor Air Quality Services
At Wayne Bryant Heating and Cooling we know that there is more to Indoor Air Quality than simply changing your air filters out regularly, though this is a great starting point! Maximizing your indoor air quality for the most comfortable and healthy lifestyle means considering a few different factors in your home.
Causes of Poor Indoor Air Quality: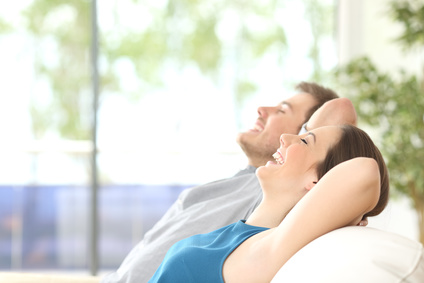 – Smoking
– Pet Dander
– Pollen
– Dust Mites
– Radon
– Inadequate Ventiliation
– Improperly ventilated fireplaces
– Mold & Mildew
– Cleaning Products & Pesticides
– Building Materials
When untreated, Poor Indoor Air Quality may cause health issues such as:
– Respiratory Issues
– Headaches
– Fatigue
– Worsening of Allergies
– Burning Nose
– Sore Eyes
– Flu-like Symptoms
– Heart Disease
– Cancer
– Death (when pollutants such as carbon monoxide are in high concentrations)
As a family-owned company, we strive to treat each of our customers like family. We try to offer a number of resolutions to every problem and pride ourselves on being honest with our customers to help them find the best solution to fit their needs and budget. And Wayne Bryant knows there's more than one way to maintain great indoor air quality in your home, whether it's a whole-home air cleaning system or humidity control system designed for the warm North Carolina summers.
We are proud to serve Wake, Johnston, and Harnett Counties, in cities and towns including Fuquay-Varina, Clayton, Garner, Willow Spring, Holly Springs, Lillington, Angier, Apex, Cary and the surrounding areas. If you would like to learn more or work with us, please call or text us at 919.631.5132, send us an email, or fill out the contact form, and we will be back in touch as soon as possible