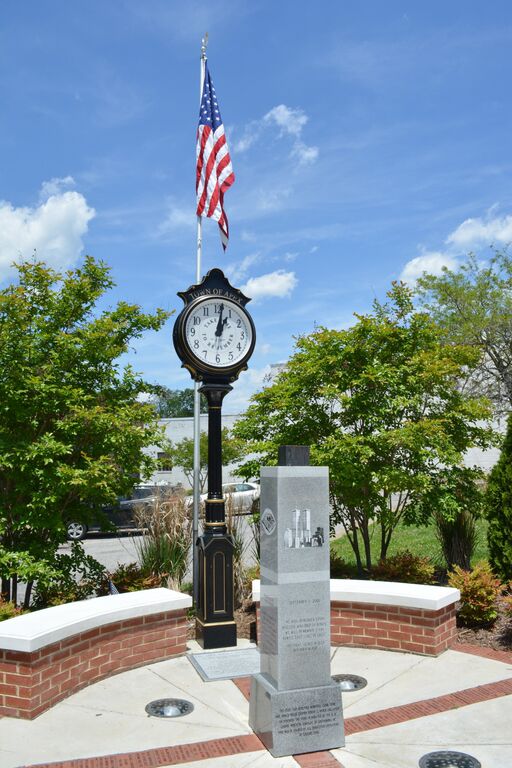 Wayne Bryant Heating & Cooling is proud to serve Apex and its people. Known as "The Peak of Good Living", Apex is one the most desirable communities to live in in the Triangle area. Designated by Money Magazine as the #1 best place to live in the United States in 2015, the town has been experiencing significant growth in the last few years.
Incorporate in 1873, Apex was initially established as a stop along the Chatham Railroad. It got its name from being the highest point along a 30-mile stretch and became a popular place for trains to restock water.
Tobacco farming in the early 1900s and the creation of RTP in the 1960s have both led to big population booms in Apex, and after its first inclusion in Money Magazine's best places to live in 2007, the town's growth has accelerated even further!
From our headquarters in Fuquay-Varina, Wayne Bryant Heating & Cooling is easily able to provide Apex residents with all of their HVAC needs. With our 24/7 availability and commitment to customer service, we strive to be your first call when heating or air conditioning issues arise.
From maintenance to repairs and replacements, the experienced team at Wayne Bryant promises to always offer you upfront recommendations, options, and pricing. If you're ready to work with us or have any questions, please don't hesitate to contact us by phone, email, or through our contact form to the right.
Looking For Reliable HVAC Services in Apex?
We all love Apex, but the hot, sticky summer and frigid winter can be very uncomfortable, to say the least.
Summer lasts about 4.5 months in Apex, making it important to have a well-performing HVAC system. An HVAC installation helps maintain the temperature and indoor air quality by regulating the air.
Wayne Bryant Heating And Cooling Offers Professional HVAC Services
At Wayne Bryant Heating and Cooling LLC, we know the challenges of living in a warm, humid atmosphere. This climatic condition takes a toll on your physical and mental health, draining your energy and leaving you irritated all the time.
However, our HVAC installation and maintenance services are perfect for the muggy summer in Apex. Our family-owned, licensed, insured company provides high-standard services in Apex, NC.
What Makes Us Different?
You see, unlike other HVAC service providers, we are a family-owned business which makes it easier for us to understand your issues. Our main goal is your satisfaction, and we go to great lengths to provide you with the best services.
We can achieve all this thanks to our highly-skilled, professional team. They are committed and highly competent individuals, hand-picked to ensure you get top-notch services.
Not only that, we understand that HVAC issues can arise at any time. So, we also provide emergency HVAC services, 7 days a week, to achieve our aim of customer satisfaction.
We also understand the need for home cooling systems for a cool, relaxing indoor temperature in hot summers and for comforting warmness in cold winters. For this, we offer furnace replacement, cooling system installation, air conditioner maintenance, and repair services.
So, if you want to enjoy the beautiful Apex summer, call us at 919.631.5132 or book an appointment today for professional HVAC services.