Holly Springs HVAC Services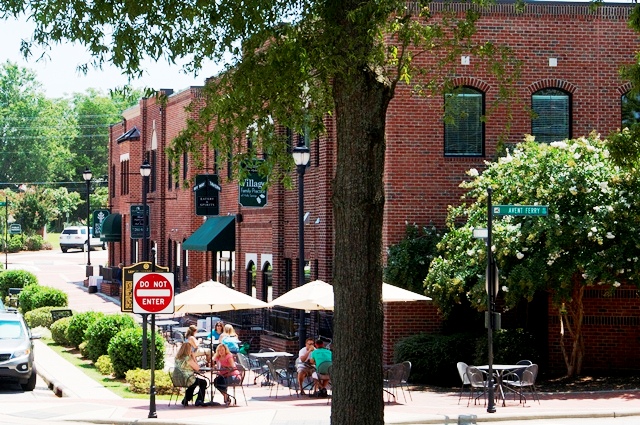 Wayne Bryant Heating & Cooling is proud to serve the Town of Holly Springs.
Holly Springs is a still growing suburban town in Wake County. It's proximity to North Carolina's Research Triangle Park has accounted for much of its residential development, as well as spillover from increasing populations in Cary and Apex. And in 2007, it was ranked the 22nd best small town to live in, according to a CNNMoney.com evaluation.  But this isn't surprising since Holly Springs has great schools, a charming downtown, and its only a short drive to Raleigh which means a competitive job market and a high quality of life. Holly Springs is also home to Harris and Harris Lake County Park.
Whether you are in need of a heating or cooling system tune-up, repair, installation, replacement or regular maintenance, Wayne Bryant Heating & Cooling is here to serve your HVAC needs. We are a family-owned business and strive to treat all of our customers like family as well.
To best serve our customers, we offer 24/7 service, and all of our employees are screened for illegal substances and background checked. For heating or cooling service, please call or text us at 919.631.5132, send us an email, or fill out the contact form to the right. We look forward to hearing from you and working with you.
High-Quality HVAC System For Residents Of Holly Springs
The beautiful Holly Springs is one of the safest regions in North Carolina, which makes us love it. But we can't say the same about its hot and humid climate. However, a well-functioning HVAC system can solve that problem for you.
The HVAC system maintains the indoor temperature. It also allows proper ventilation and ensures good indoor air quality. Combined, these aspects of the HVAC system allow comfortable and healthy living.
Wayne Bryant Heating And Cooling Offers Professional HVAC Services
If you are living in Holly Springs or planning on shifting to the area soon, you should know the importance of the HVAC system and have it installed in your building.
However, for top-quality work, you need to consult an expert company. At Wayne Bryant Heating and CoolingLLC, we offer HVAC installation and maintenance services in Holly Springs, NC. Being a licensed and insures company, you can rest assured about our work quality and professionalism.
What Are Our Services?
What Makes Us Stand Out?
Client Satisfaction is our top-most priority. We are a family-owned company wanting to provide exceptional HVAC services at all times. Therefore, we offer emergency HVAC services round-the-clock.
We have a team of highly-qualified, skilled professionals who offer their expert services whenever you want. Our team is competent and dedicated to providing you with leading services so you can enjoy living in the stress-free Holly Springs and love to place even more.
So, call us at 919.631.5132 or book an appointment today and live contentedly.