Wayne Bryant Heating & Cooling is proud to serve the City of Raleigh.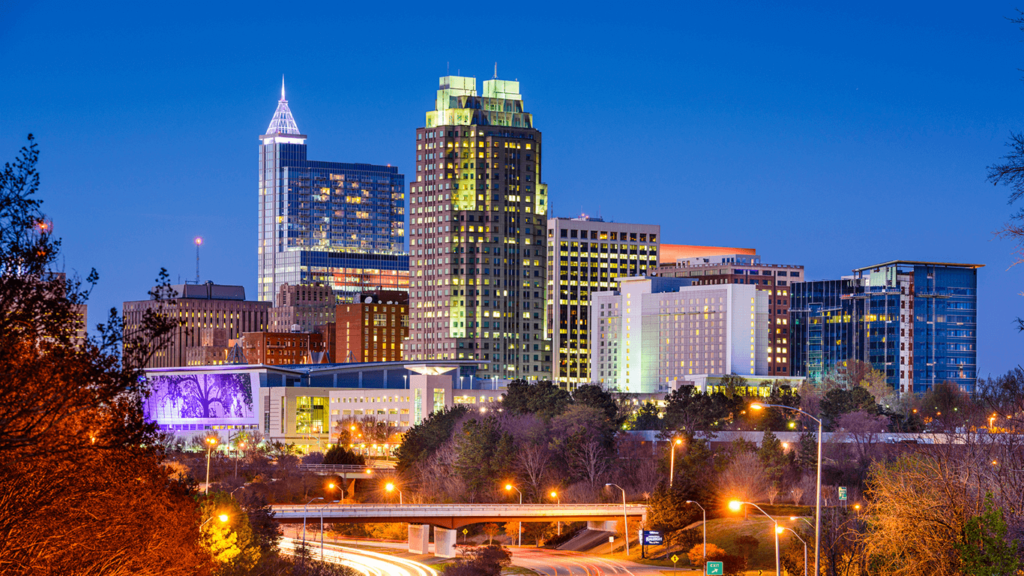 With a regional population of well over a million people, Raleigh, and neighboring Wake County communities including Cary, Wake Forest, Morrisville, Research Triangle Park, Apex, Holly Springs, Fuquay-Varina, Garner, Clayton and Rolesville, are nationally recognized for having a vibrant economy and an exceptional quality-of-life.  A highly trained workforce, state employees, high tech companies, college campuses and a dynamic, growing business community are all appealing qualities for recent arrivals and long-time Raleigh residents.
Whether you are in need of a heating or cooling system tune-up, repair, installation, replacement or regular maintenance, Wayne Bryant Heating & Cooling is here to serve your HVAC needs. We are a family-owned business and strive to treat all of our customers like family as well.
To best serve our customers, we offer 24/7 service, and all of our employees are screened for illegal substances and background checked. For heating or cooling service, please call or text us at 919.631.5132, send us an email, or fill out the contact form to the right. We look forward to hearing from you and working with you.
HVAC Services in Raleigh: Why Are They So Important?
You see, the highly humid climate in Raleigh brings numerous adverse effects, including lethargy. Not only that, but it also impacts your energy level and mental health. But the real question is, how can you save yourself from this unfavorable climatic condition while living in Raleigh?
A well-functioning HVAC system can do it for you. However, it's important to consult a professional HVAC services provider for optimal results.
Benefit From The Licensed Wayne Bryant Heating And Cooling's HVAC Installation And Services
Whether a commercial building or residential, an HVAC system is of absolute importance in Raleigh if you want to save yourself and others from high humidity. They maintain ventilation inside the building, regulating temperature and taking care of indoor air quality.
Wayne Bryant Heating and Cooling LLC is an insured company providing HVAC installation and maintenance services in Raliegh, NC. We are a family-owned business and ensure we serve our clients with the best possible customer service.
What Makes Us Stand Out?
But How Do We Achieve All This?
We have a team of highly-talented, skilled professionals who understand the importance of dedication, commitment, and on-time services. Thanks to our competent team, we can provide emergency HVAC services around the clock, ensuring top-class services.
So, if you are looking for a way to get rid of feeling tired, dull, and low on energy all the time, our HVAC services can help you feel refreshed in these humid Raleigh summers. All you have to do is call us at 919.631.5132 or book an appointment today.