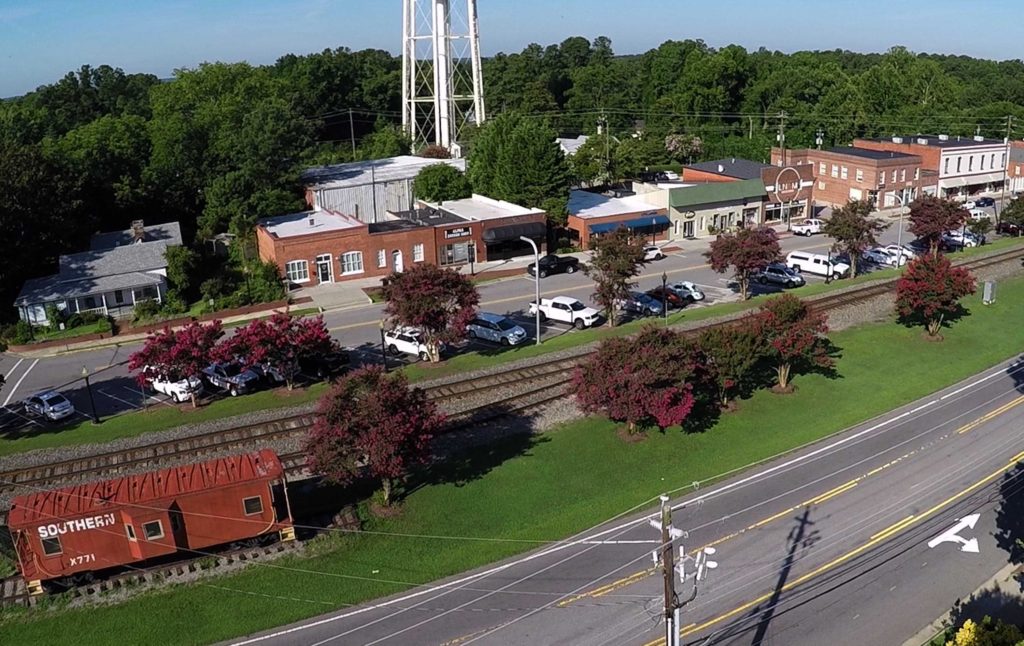 Wayne Bryant Heating & Cooling is proud to serve Garner and its people. As a suburb of Raleigh, Garner enjoys much of the same benefits of living in the capitol but in a more suburban environment. The town motto is "A Great Place to Be", and Garner certainly lives up to this motto being named an All-America City in 2013 because of innovative, citizen-led projects that improve the quality of life and expand educational and cultural opportunities for citizens of all ages. Garner offers an excellent quality of life and is a booming city for businesses because of its proximity to Raleigh and the Research Triangle Park.
From our headquarters in Fuquay-Varina, Wayne Bryant Heating & Cooling is easily able to provide Garner residents with all of their HVAC needs. With our 24/7 availability and commitment to customer service, we strive to be your first call when heating or air conditioning issues arise.
From maintenance to repairs and replacements, the experienced team at Wayne Bryant promises to always offer you upfront recommendations, options, and pricing. If you're ready to work with us or have any questions, please don't hesitate to contact us by phone, email, or through our contact form to the right.
Live In Picturesque Garner With Enhanced Comfort Thanks To Regular HVAC Maintenance
The idyllic setting of Garner can, unfortunately, be dimmed a little due to its humidity. The humid climate can make it uncomfortable to live indoors if you don't have a proper solution to deal with it. HVAC systems take care of this unpleasant climatic condition by ensuring proper ventilation and indoor temperature.
Let's not forget how humidity accompanied by poor ventilation, leads to an unhealthy indoor environment. The HVAC system also takes care of this issue by maintaining indoor air quality for healthy living.
Trust Wayne Bryant Heating And Cooling For Top-Quality HVAC Services
When hiring a company for HVAC installation and maintenance services, factors like expertise, license, professionalism, customer service, etc., must all be kept in mind.
Wayne Bryant Heating and CoolingLLC is an insured company providing budget-friendly, professional HVAC services in Garner, NC.
We understand that hot weather requires a proper-functioning home cooling system and provide cooling system installation, air conditioner maintenance, and repair services. But the hot summer is not the only issue.
Garner's winters are also quite cold, and living without a furnace can be difficult. So, if you notice any irreparable issues with your furnace, you can benefit from our furnace replacement services.
What Makes Us The Go-To HVAC Services Provider?
We are one of the most reputable HVAC service providers in North Carolina, thanks to our focus on customer service.
Our team is well-versed in HVAC systems and is dedicated to providing the best services possible. We are a family-owned company and value our customers the most. We understand that the HVAC system can encounter an issue at any time. Therefore, we offer emergency HVAC services seven days a week at affordable rates.
Now you don't have to worry about your home's indoor environment. Our HVAC services will ensure pleasant and healthy indoor temperature, ventilation, and air quality in your Garner home.
Call us at 919.631.5132 or book an appointment today.