Wayne Bryant Heating & Cooling is proud to serve the Town of Lillington.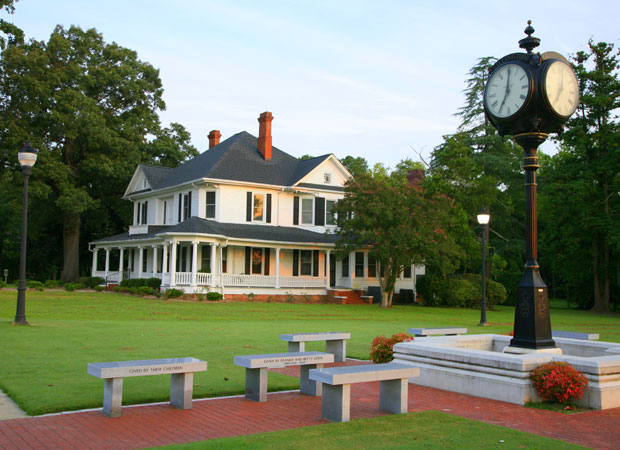 Located in Harnett County, Lillington is named for John Alexander Lillington (c. 1725–1786), aka Alexander John Lillington, who was a Patriot officer from North Carolina in the American Revolutionary War. Lillington is the county seat for Harnett County and lies only 31 miles south of Raleigh, the capitol of North Carolina.
Lillington is also home to the Summer Villa and the McKay-Salmon House and Summerville Presbyterian Church and Cemetery, which are listed on the National Register of Historic Places
Whether you are in need of a heating or cooling system tune-up, repair, installation, replacement or regular maintenance, Wayne Bryant Heating & Cooling is here to serve your HVAC needs. We are a family-owned business and strive to treat all of our customers like family as well.
To best serve our customers, we offer 24/7 service, and all of our employees are screened for illegal substances and background checked. For heating or cooling service, please call or text us at 919.631.5132, send us an email, or fill out the contact form to the right. We look forward to hearing from you and working with you.
Improved Efficiency Of Lillington's Properties With HVAC Systems
The peaceful, close-knit town of Lillington, NC, is loved by its residents. But its humid summer and chilly winter climate can sometimes overshadow this place's amazingness like a dark cloud. To ensure this does not happen, HVAC systems are installed to ensure a comfortable indoor environment.
HVAC (heating, ventilation, and air conditioning) systems are installed for several reasons, the most important being to make the interior environment pleasant for the occupants and to increase the building's efficiency. This is achieved by temperature regulation, ventilation, and indoor air quality maintenance.
However, consulting a reputable firm is a must to ensure your building has the right HVAC systems with no malfunctions.
Wayne Bryant Heating And Cooling Is Trsuted For ItsProfessional HVAC Services In Lillington
Property is a huge investment, and therefore, it must be maintained at all costs. This maintenance is possible through Wayne Bryant Heating and Cooling LLC's exceptional, cost-effective HVAC services, which include HVAC installation and maintenance.
We are a family-run, insured business with a team of highly-talented, adept individuals. When choosing an HVAC services provider, a certified company with extensive experience should be selected for ideal results.
What Do We Have To Offer?
In hot summers, having a comfortable indoor environment becomes a priority. Therefore, we offer cooling system installation, air conditioner maintenance, and repair services.
At the same time, with temperatures going down to around 34 °F on average in Lillington, survival without an adequate heating system becomes impossible. So, we offer furnace replacement services so that you don't have to suffer in the town's cold weather.
But just like any other system, HVACs may come across unexpected breakdowns. Surviving the unpleasant weather with a proper-functioning HVAC system is no less than a nightmare. That's why we offer emergency HVAC services seven days a week.
So, call us at 919.631.5132 or schedule an appointment today for high-standard HVAC services.