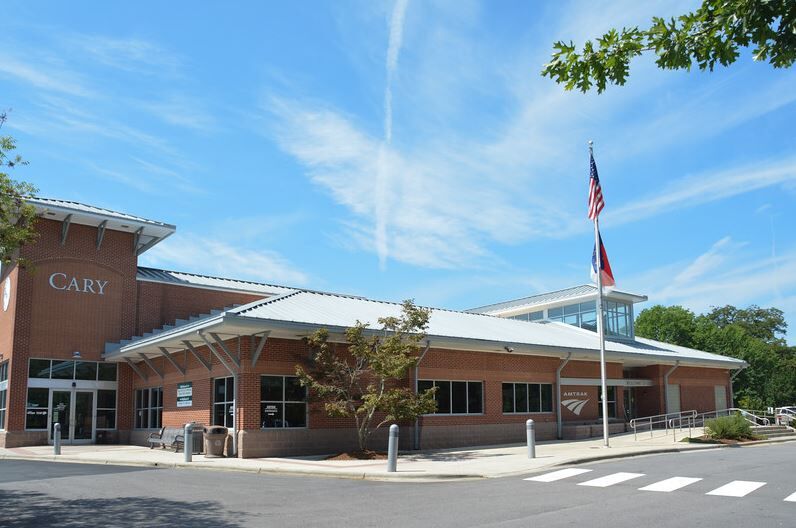 Wayne Bryant Heating & Cooling is proud to serve the Town of Cary.
Most people know Cary as a town full of wealthy, educated relocated Yankees, but did you know that when it was started it was smaller than 1 square mile and was named for a noted prohibitionist?
Like many towns in the area, Cary was largely developed along with the railroads. With easy access to Raleigh and later, RTP Cary saw huge growth booms in the 1850s and 1860s as well as during the 1920s and until the 1980s. Now, it is the 3rd largest town in the Triangle and 7th largest in the state.
Wayne Bryant Heating & Cooling often works on HVAC systems in Cary homes. From downtown to Preston we have the experience and technological know-how to work on heating and cooling systems that are brand new, or several years old.
We are also certified to work on ductless systems, which can be great options for newly constructed homes, additions and renovated spaces.
Whether your heating or air conditioning system is in need of maintenance, repair or replacement, the team at Wayne Bryant Heating & Cooling vows to offer up-front options and pricing to help you reach the best solution for your situation.
If you have any questions or would like to schedule a service appointment with us, please call or text us at 919.631.5132, or fill out the contact form to the right. We will do our best to be back in contact with you shortly.
Home Equals Comfort. Is It Possible Without Proper Temperature Maintenance?
Surviving the summer in Cary without proper HVAC is tough. Plus, the humidity will make you miserable if you decide to go outdoors.
But just imagine the torment of running back home in search of solace and comfort, wanting to escape the stickiness but getting an even worse, hot, suffocated atmosphere due to lack of proper ventilation and temperature regulation.
An HVAC system is a great way to maintain indoor temperature and air quality, with home cooling systems maintaining a relaxing, cool temperature in your home.
However, it's important to choose the right professional HVAC service provider. But worry not! We can ensure all your HVAC-related troubles are taken care of promptly and effectively.
The Reputable Licensed Wayne Bryant Heating And Cooling Is Here For You
Wayne Bryant Heating and Cooling LLC is an insured and licensed company providing HVAC installation and maintenance services in Cary, NC. Our leading services help regulate the temperature inside your home for a calming atmosphere.
Why Choose Us?
For us, customer satisfaction is our top-most priority. In order to ensure that, we have a team of highly-skilled and trained professionals providing cooling system installation, air conditioner repair, air conditioning maintenance, and furnace replacement services in Cary.
We understand that, just like any other system, you may encounter unexpected issues with your HVAC system at any time. Therefore, we offer round-the-clock emergency HVAC services to ensure that whenever you need us, we're there. Now you don't have to wait to get professional help, sitting in your home with sweats going down your spine.
So, if you want top-quality HVAC services for improved ventilation, indoor temperature, and air quality in Cary, NC, call us at 919.631.5132 or book an appointment today.